9. Kelsey Wiggins
Realtor®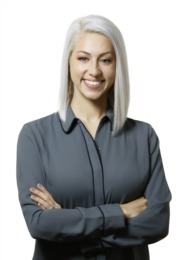 Hello everyone, my name is Kelsey Wiggins and I am the newest realtor here at Signature Choice Realty, in Valdosta Georgia.
 I moved to South Georgia about two years ago along with my Husband who is serving as active duty in the United States Air Force and our two beautiful children.
 As a military family, I understand the struggle of sudden relocations and the needs that come with that of buying or selling a home with no notice. There is nothing more stressful than making this sudden move, but I will strive to make the process as smooth as can be.
I have a history of business ownership and sales, which has allowed me to develop the skills to connect with a diverse clientele to meet their unique needs. I'm eager to apply those skills in helping you find your dream home.
My goal is prioritizing the needs of the families I will be serving. I will work diligently in making your home buying and/or selling process as seamless and pleasant as possible.
The best opportunities are those of the present. Give me a call at 386-466-4180, and let's have a chat about how I can assist you today in buying or selling your home!